All FCVBC adults affiliated with our USAVolleyball Program have qualified to do so through USAVolleyball Certifications.  All FCVBC Coaches have passed background checks, have completed their USAV Adult Membership, have completed their USAV SafeSport Certification. All rostered coaches are also USAV IMPACT Certified.  


Coaching Staff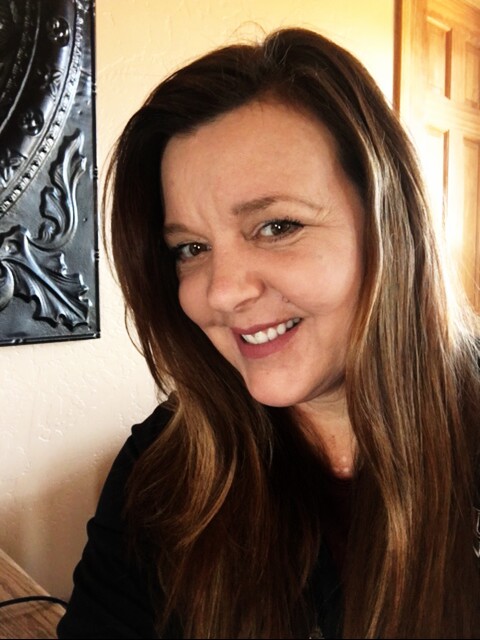 Terene Foutz, FCVBC Director, 18-Terene (18-1) Head Coach, Adv DS/LIB Clinician
Coach T graduated from Montezuma Cortez High School, and went on to compete for Mesa State College (now, Colorado Mesa University), in 1987, 1994-96.  Two year RMAC All-Conference, All-Region Selection, 1995-6 MSC Volleyball Offensive Player of the Year, MSC Alumni Senior of the Year.  
Coaching experience stems from multiple club programs (GJVBC, PRVBC, FCVBC), high school programs (FMHS, DHS, IHS, BHS), and at Mesa State College. Over 20 years of coaching experience and still learning and growing.  USAVolleyball IMPACT Certified, USAV CAP I Certification, CHSAA Permanent Certification.  While head coaching at Bayfield High School, 2013-2016: IML Champions, Region Champions, CHSAA State Qualifiers 2013, 2014, 2016. During the four years at Bayfield, there were 19 IML All-Conference Selections for Bayfield.  Volleyball Coach of the Year 2013, 2014, 2016. Special note that the IML Players of the Year stemmed from Bayfield 2013: Suzie Rhodes, 2014: Kirstie Hillyer, 2015: Maddi Foutz, 2016: Maddi Foutz.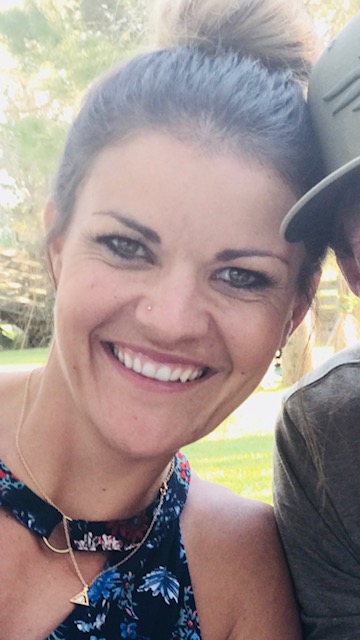 Casey Kennedy, 18-Terene Asst Coach
Casey Kennedy is originally from Cortez and went to MCHS where she started playing volleyball. She holds the high school state record for kills in a set and match. She played at Colorado State University and graduated with a Bachelors degree in Human Development and Family Studies. She was a first team Mountain West All-Conference selection her senior year. She coached for one season at Adam�??????�?????�????�???�??�?�¢??s State under Lindy Mortensen, and then pursued a professional season in Europe. She played in Slovenia and then Denmark for two seasons. In Denmark, she was named the Best Outside Hitter and the National MVP in the 2011-2012 season. She helped coach in Cortez after she moved home shortly under Barb Chappell, and still helps Tom Hilbert with camps for CSU. She is a massage therapist in Cortez and married her high school sweetheart.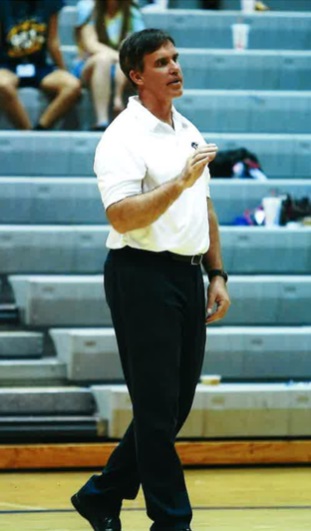 Ron Becker 18-2 Head Coach, 13-18U Monday Night Clincian, Ron's Gym Farmington
Ron Becker has coached volleyball for a total of 25 years.  He has been the Head Coach of Piedra Vista High School in Farmington, NM for 15 years.  Prior to accepting the Head Coach position at PVHS, he assisted the coach at Farmington High, as well as off season coaching through club tournaments through the FHS program.  Additionally, he has coached a team for Four Corners Volleyball Club for the past 16 years.  Ron has personally played volleyball for 25 years.  He has coordinated many camps and tournaments for youth, teens, and adults.  Ron has run a Summer League for the Farmington Community for over 20 years, as well as adult leagues and tournaments.
Ron was voted Division Coach of the Year through the NMAA in 2004, 2006, 2008, 2010, 2011 and 2014.  His team at PVHS was District Champions in 2004, 2006-2016. The PVHS volleyball team was state runner up in 2012-2014 under the direction of Coach Ron.  He has had numerous players receive college scholarships for volleyball at all division levels, including NCAA DI.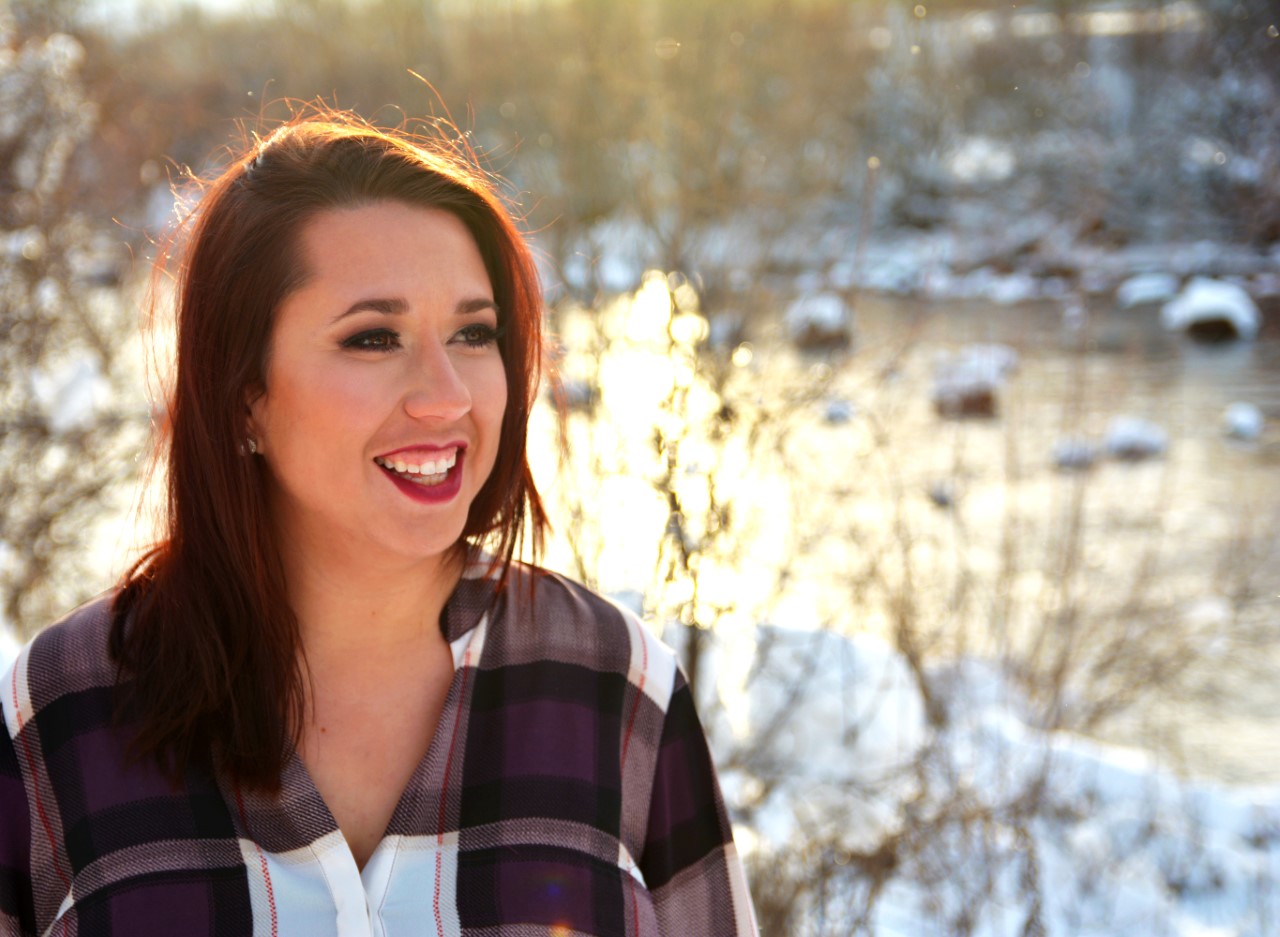 Molly Malarsie 17-1 Travel Team Head Coach
Coach Malarsie is a born and raised Durango native! She has been with FCVBC for over fifteen years, in both player and coach capacities. She has also assisted various varsity programs in the area including Durango, Bayfield, and Ignacio High Schools. When she is not coaching, Molly can be found diligently working her real estate business.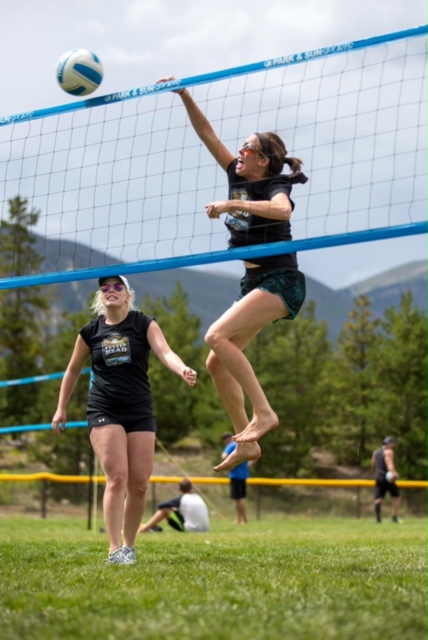 Hannah Starbuck, 15-1 Travel Team Head Coach
Hannah started playing volleyball her freshmen year at Grandview High School, a highly competitive 5A school on the Front Range. She earned a spot on the Freshmen B team, and worked her way up through the program each year.  She was a varsity swinger her junior year and finally a starting outside hitter her senior year. Grandview had a very successful season, finishing 3rd at the State Tournament. Hannah was far from ready to give up her volleyball career, and was able to find Fort Lewis College. She was a 4-year starting outside hitter for the Skyhawks and helped them to playoff appearances in 2010 and 2013. Though her academic volleyball career has run its course, Hannah still actively competes in doubles tournaments all over Colorado in the summer through VOTR (Volleyball of the Rockies) and other organizations. 
She began volunteering for FCVBC her freshmen year and continued until the end of her senior year, spring of 2014. Fall of 2014, Hannah took the position of head coach of the 15's team. Her team finished 1st in the Silver Bracket at the Presidente Picante Tournament, 1st place in the Western Colorado Championship tournament and 3rd place in the Diggin' It tournament. In the spring of 2015, she accepted the coaching position of the JV squad at Bayfield High School. She had a wonderful group of young women, eager to learn and sharpen their skills as athletes and young women. Concluding that season, she stepped down from the position to focus on her teaching career. She is now in her 4th year of teaching Mathematics at Animas High School and is very excited to get back on the court to mentor these up and coming young women in a truly fantastic sport.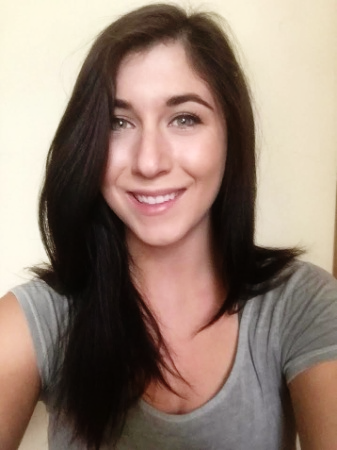 Shandin Ramsey 15-1 Travel Team Asst Coach
Shandiin Ramsey is a Senior at Fort Lewis College studying Journalism and Multi Media Studies. She grew up in Flagstaff, AZ where she played varsity for three years for Northland Preparatory Academy and played for the Northern Arizona Juniors Club volleyball program for six years. She received MVP her junior and senior years of high school. After high school Shandiin attended Arizona State University for two years where she played libero and outside hitter for the club travel team on campus before transferring to Fort Lewis in 2016.  
This will be Shandin's second year with Four Corners and she is extremely excited to have the opportunity to work with young competitive players again.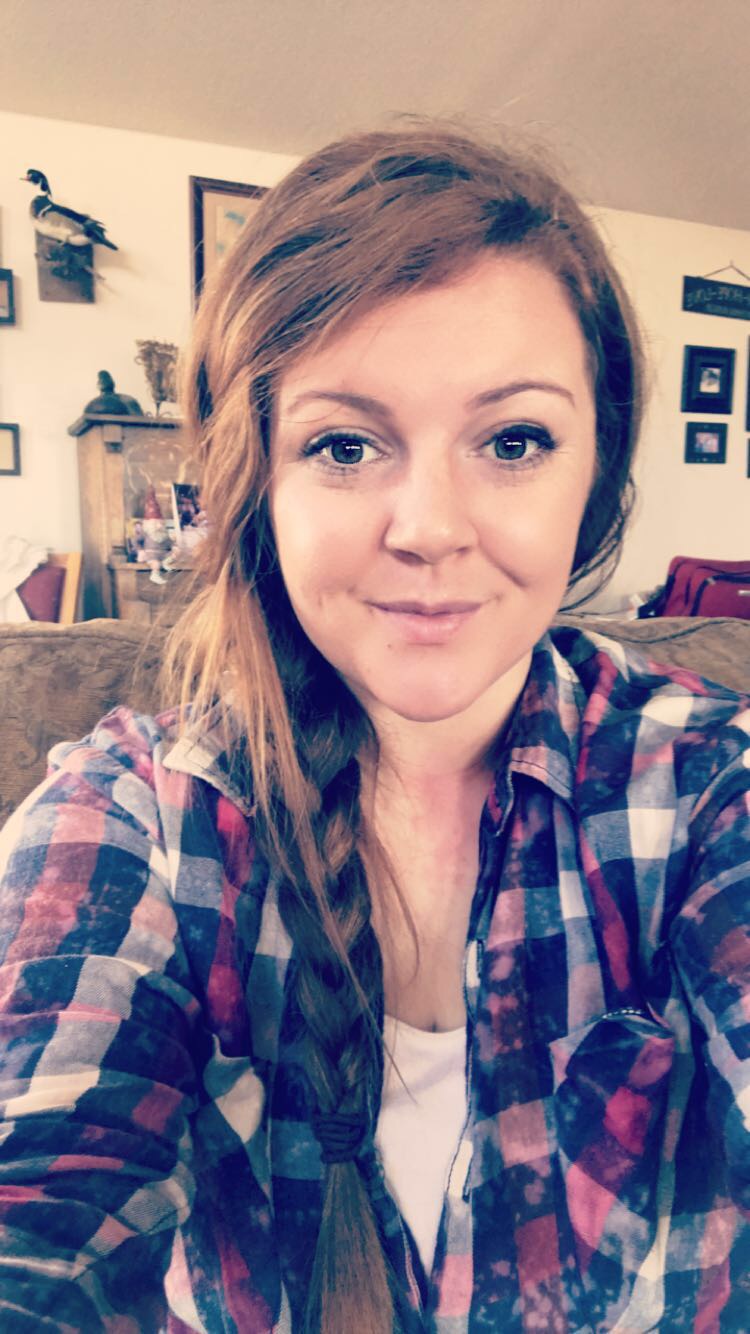 Suzie Rhodes 14-1 Regional Team Head Coach
Suzie Rhodes is a student at Fort Lewis College studying Sports Administration. She started playing volleyball when she was ten years old for Four Corners Volleyball Club. Following that, she played at Bayfield High School where she was a setter for four years. She was an All-Conference Player for three years and an Academic All-State player.  She earned the IML Conference Player of the Year in 2013.  After she finished her prep career, she went on to play at LCCC in Cheyenne, Wyoming where she was a setter. She went on to Ada, Oklahoma where she played as a setter for ECU. 
Suzie started her coaching career when she was a freshman in Wyoming. She coached a local club there ( Windy City Juniors).She coached the 14s age group and they ended up winning three out of 5 tournaments taking second at two tournaments. After that season ended, she continued working with that team and coaching in AAU for two tournaments, She was the assistant coach to both the 13s teams for Four Corners Volleyball Club last year. Suzie is currently the Head Volleyball Coach at Bayfield Middle School. Her biggest coaching philosophy is "Champions For Life," which she teaches to all the girls she coaches.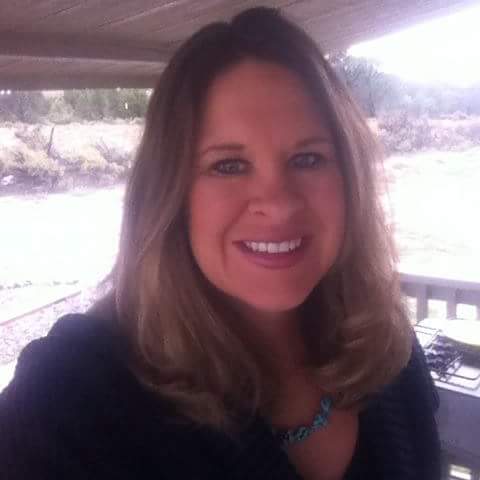 Shasta Pontine 14-2 Regional Team Head Coach
Shasta Pontine attended and graduated from Ignacio High School., where she played two years of volleyball and three years of basketball.  After high school, she attended York College in York, Nebraska on a basketball scholarship, until acquiring an injury that no longer permitted her to play.  Transferring to Fort Lewis College, she took volleyball and basketball coaching classes and graduated with a BA in Mass Communications.  She now is teaching 8th Grade Language Arts in Ignacio and has coached two years as an assistant coach at Ignacio Middle School and one year as an assistant coach at Ignacio High School.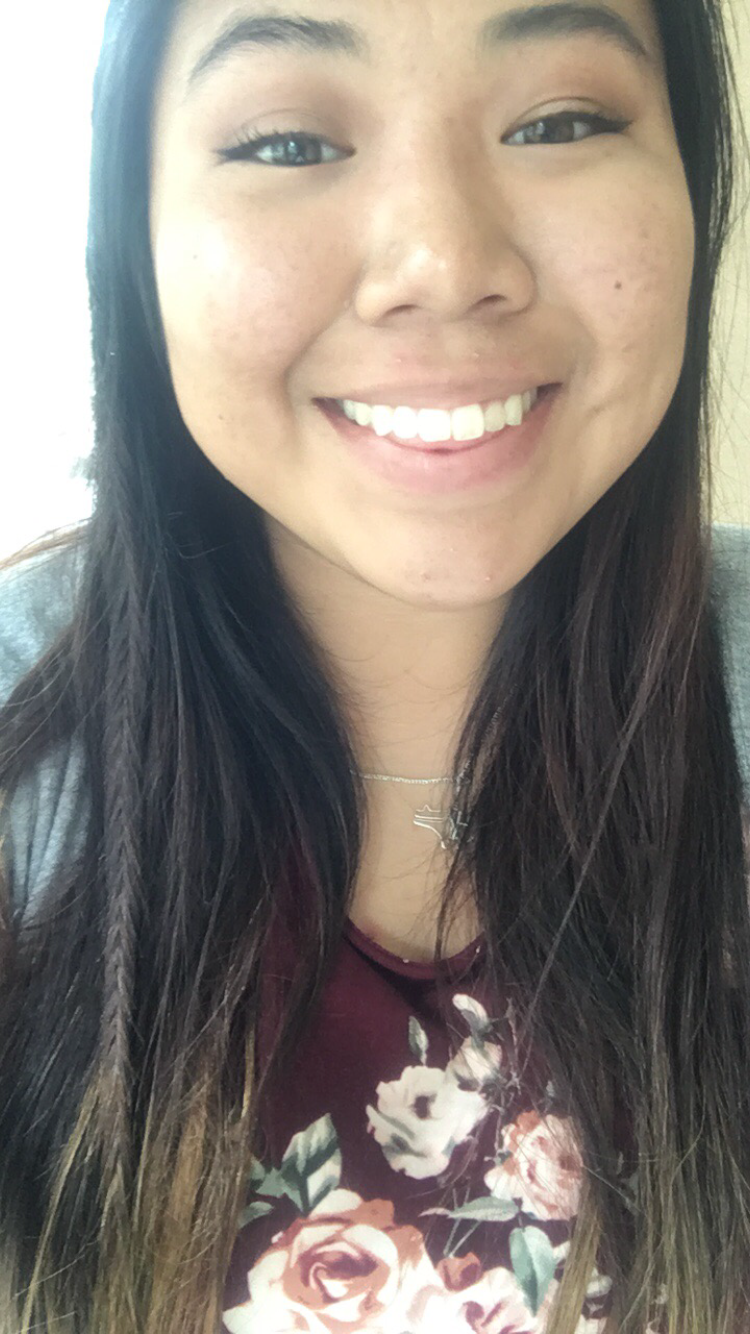 Alyssa Benally 12/13 Team Head Coach
Coach Alyssa graduated from Piedra Vista High School in 2015 and is now a nursing student in the SJC/UNM Dual Degree Program. She played volleyball for two years at Piedra Vista High School and managed the JV team and kept stats for the varsity team for the next two years. Coach Alyssa has coached three years at high school freshman team level, both at Aztec High School and Piedra Vista High School with PVHS Head Coach Ron Becker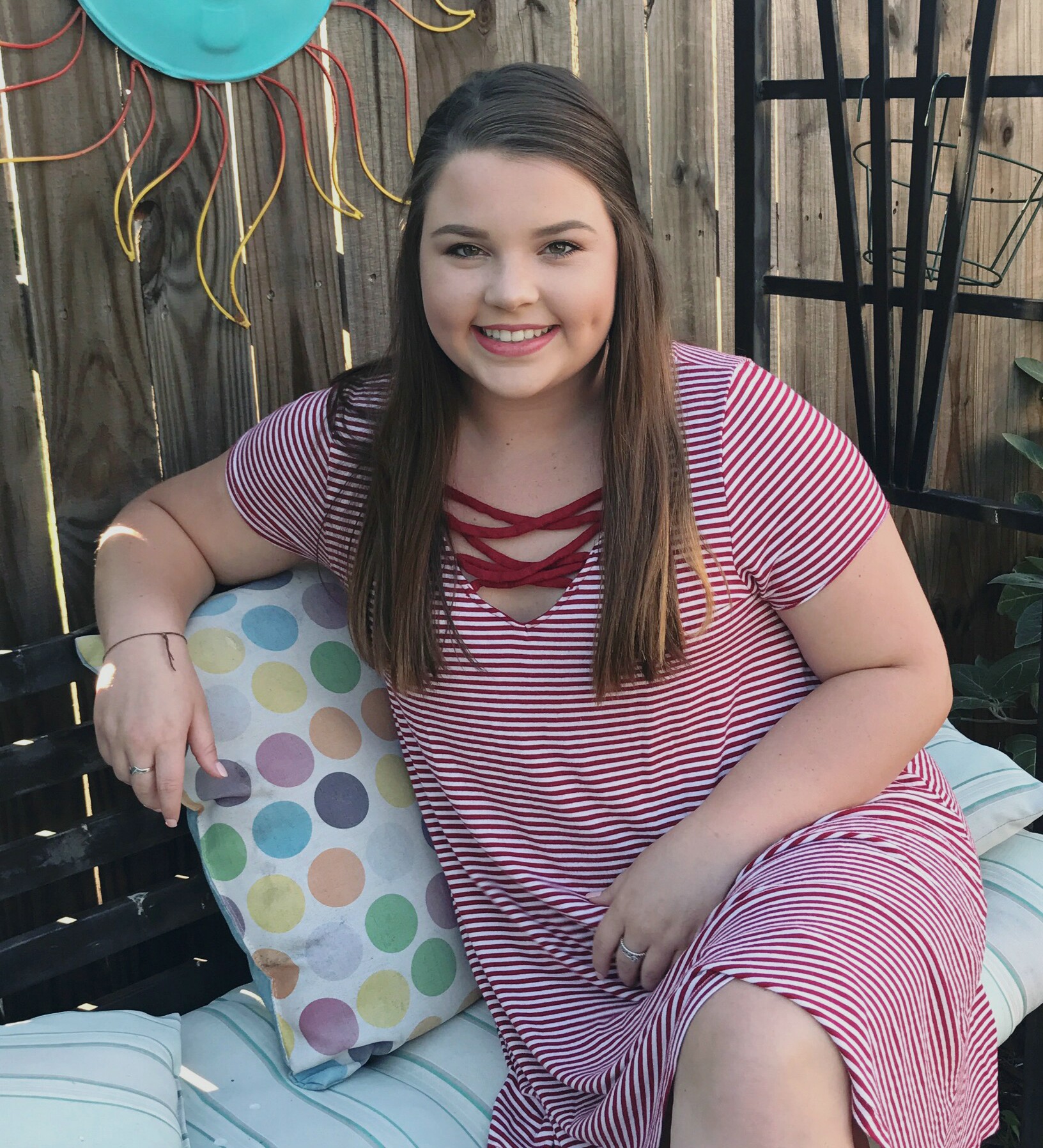 Sarah Chappell 14-Regional Teams Asst Coach
Sarah Chappell is currently a freshman majoring in Early Childhood Education at Fort Lewis College in Durango, Colorado. She is originally from Oklahoma City, Oklahoma where she played club volleyball as a Libero from 2011-2017. Throughout her volleyball career Sarah played in over 100 club tournaments across the country, 3 state championship games, and was Defensive Player of the Year for 2 years in a row in high school and 3 years in a row for club. Sarah had multiple colleges offer her volleyball scholarships all of which she declined to become a Skyhawk.
While still in high school Sarah worked as a volunteer coach for many skill clinics where she helped develop players and instill a love for the game within them. In 2016 Sarah was head coach of the 6th grade S.H. Cardinals who finished their very first season ever playing volleyball with an 8-2 record. Sarah is excited to continue her career and spread her positive but competitive mindset at FCVBC this season.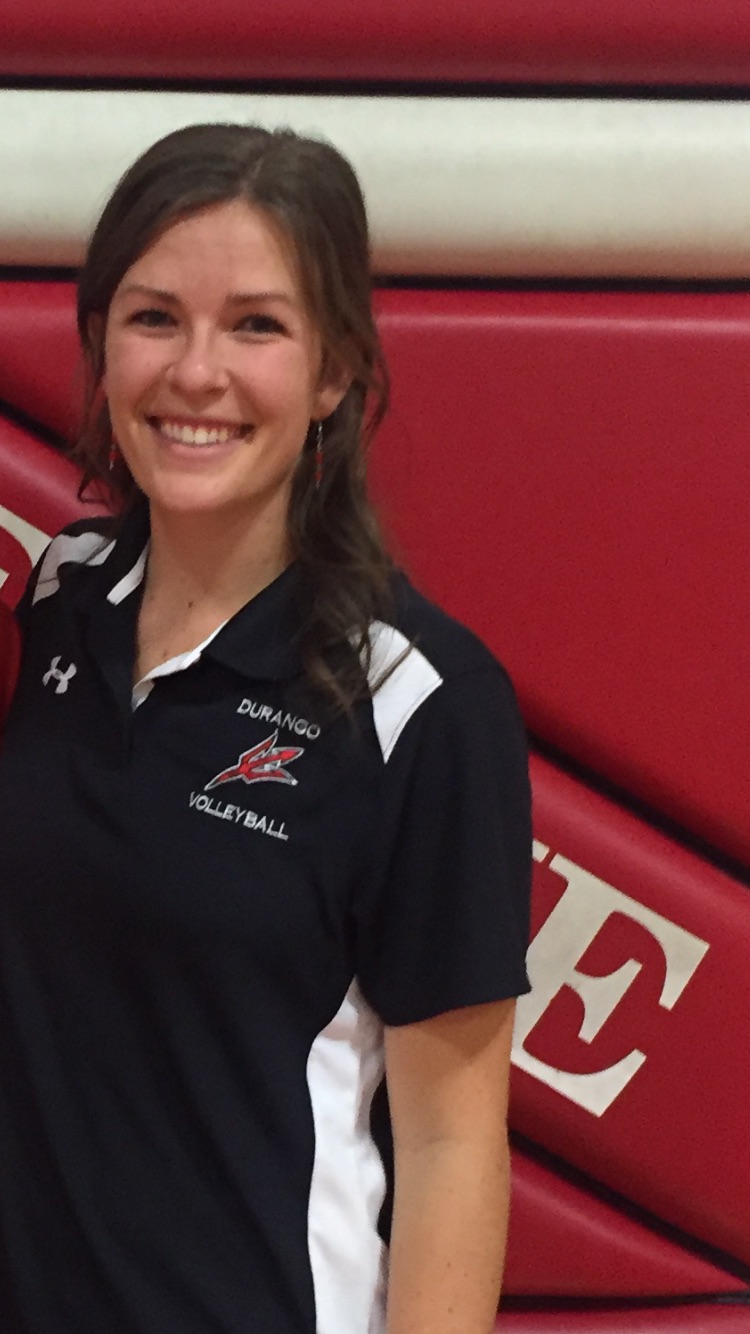 Colleen Vogt, 10-14U Monday Clinician, ESC
Colleen Keresey is a Durango HS Volleyball Alum, at the setter position, graduating in 2007.  She played collegiate volleyball at Colorado College as both a setter and defensive specialist, graduating in 2011.  She has been long connected to Durango HS Volleyball, having coached Junior Varsity Teams 2011-2012, then taking the program at the helm in 2013, currently.  Played at DHS- graduated in 2007. Coach Vogt has long partnered with Four Corners Volleyball Club as our 14s Head Coach 2011-2013.  She returns as a seasoned 4A High School Head Coach, and will headline our ESC Monday Night Clinics for all our 10-14U FCVBC Members.  
Coach Vogt, loves coaching and working with student athletes who are passionate about volleyball, working hard, and being competitive as well as learning life long lessons through the game of volleyball.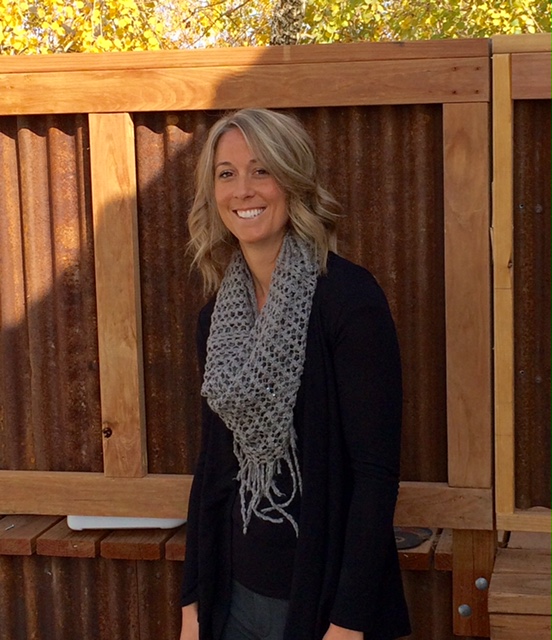 Danica Frost, 10-14U Monday Night Clinician, ESC
Danica Frost just finished her first year as Head Coach at Bayfield High School after a season coaching JV under Terene Foutz. This will be her third season with FCVBC. She is a New Mexico native and graduate of Gadsden High School. She played volleyball and golf at Western New Mexico University. While she is a young coach, she is passionate about the game of volleyball and enthusiastic about teaching and promoting the sport in the four corners area. 

Tom Jensen, Monday Night Setter Series Head Clinician at ESC
Coach Jensen has been with FCVBC for 11 years as a head coach, assistant coach, and clinician. He is also currently an assistant coach at Bayfield High School. This year will be his fourth year leading the Monday night setter clinics. These clinics are for coach-designated setters from beginner to varsity levels. We start with the basics and progress to advanced setter skills, focusing on technique (court positioning, footwork, eye-work, setting strategy, etc). Here, the setters are able to get one-on-one coaching and tons of reps that usually aren't available during their team practices. Even if you are not playing on a FCVBC team, you may attend these clinics to stay sharp. Contact FCVBC Director, Terene Foutz, to inquire.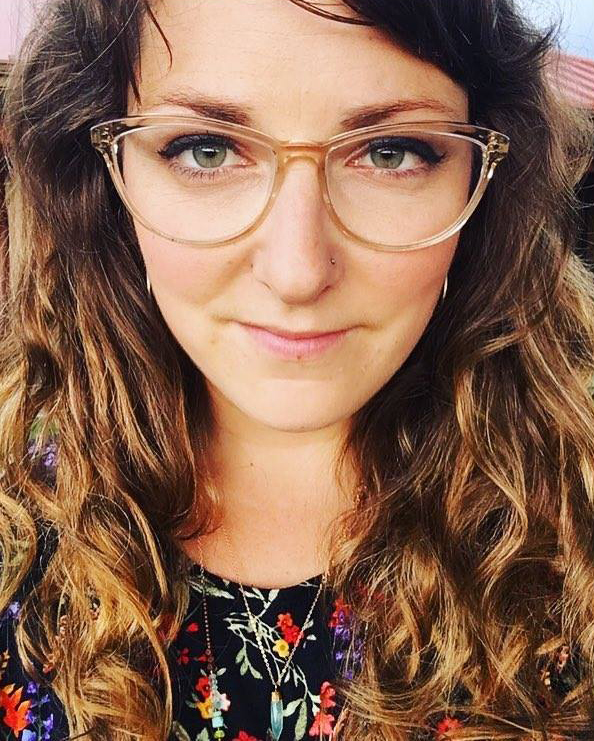 Susannah Kay, Adv DS/LIB Clinician Tuesday Nights, MILLER
Susannah Kay graduated from Analy High School, where she led her team to back to back league championships as starting libero. She played club volleyball for Empire Volleyball Club out of Santa Rosa, California from ages 10-18. She attended college at Ohio University and played volleyball recreationally. After graduation, she became heavily involved with the NCAA and American College Volleyball Association. She now spends every December staffing the NCAA Division 1 National Volleyball Championships and every May staffing the NCAA Division 1 Beach Volleyball Championships. 
Susannah coached for Xcel Volleyball Club this past year, assisting with the 16x Select team. She recently moved from Asheville, North Carolina to Durango with her dog and cat. She looks forward to becoming a part of the Four Corners volleyball community through coaching for FCVBC and refereeing for the city of Durango.